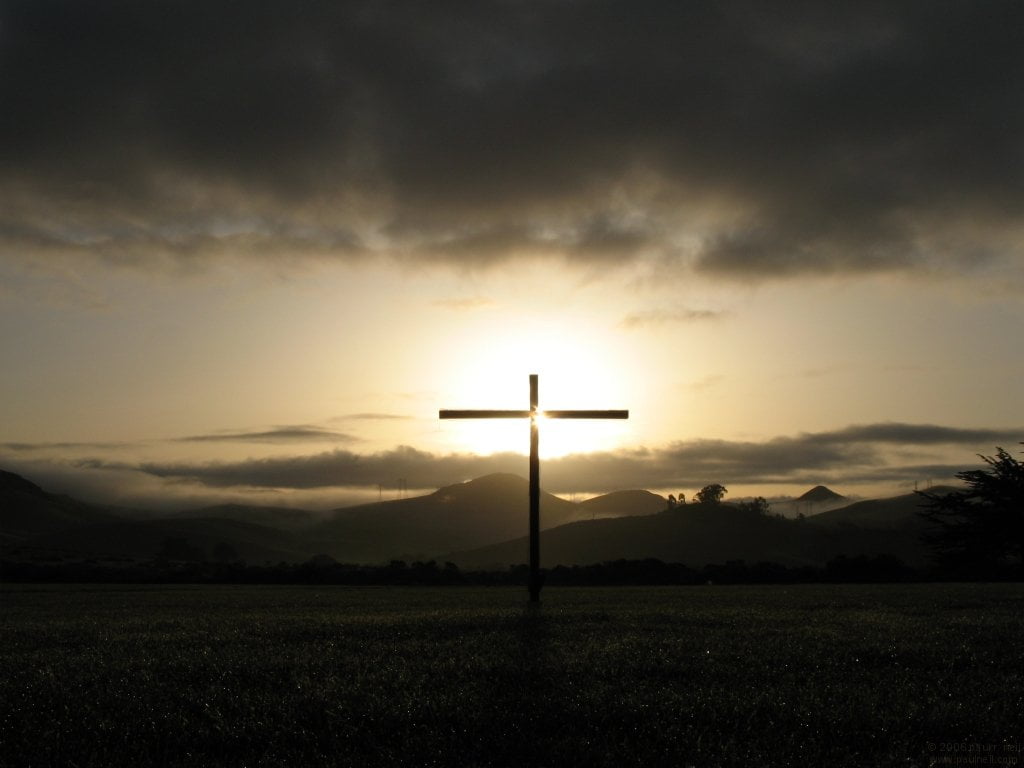 We often try to get a right standing before God through our own effort or works – be a good person, go to confession, attend mass, help others – and in this way we try to earn ourselves into God's goodbooks (or so we think). This is the wrong way to go about it says the book of Galatians. Galatians 5:1-15 the Word of God reminds us that it is not the law/good works (in this case circumcision) which wins us an accepted standing before God, but faith in Christ. Our good works are not nearly good enough to make us holy before a perfectly holy God. Only Christ's forgiveness which wipes away our sin and puts the punishment and guilt on Christ can do that. The Galatians and we made the mistake of trusting in something other or in addition to Christ – the Old Testament law and circumcision in their case. Certain Jews who had recently become Christians had come into their fellowship and convinced them that they have to keep the Jewish law plus believe in Christ – that Christ alone was not enough to give them right standing before God. Wrong, says the apostle Paul. Christ's sacrifice on the cross was sufficient to take all their sins away and all their offense before God and lay it on Christ. Therefore, not only are they free from doing it via the Law but it is impossible to come to God through the Law. Instead through faith in Christ the Holy Spirit has come into their life and given them power to obey. Paul is protecting them from going astray. We must also be careful not to trust anything except Christ alone for our right standing before God. No amount of good deeds, giving to charity, trying to be a good citizen, obeying the law, helping others, being kind, among others will be sufficient. Although they are all good things, it is only Christ who is able to take our sins away and only he who promises to give us the Holy Spirit. It is easy to forget this as a Christian and to fall back into a type of pre-Christian existence of "being a good person". We forget that the basis of our relationship with God is God's love for us in the giving of His son Jesus to die in our place in order to cleanse us of the wrongs we could never make up for even with a million good deeds!
Galatians 5:1 For freedom Christ has set us free; stand firm therefore, and do not submit again to a yoke of slavery.
2 Look: I, Paul, say to you that if you accept circumcision, Christ will be of no advantage to you. 3 I testify again to every man who accepts circumcision that he is obligated to keep the whole law. 4 You are severed from Christ, you who would be justified[a] by the law; you have fallen away from grace. 5 For through the Spirit, by faith, we ourselves eagerly wait for the hope of righteousness. 6 For in Christ Jesus neither circumcision nor uncircumcision counts for anything, but only faith working through love.
7 You were running well. Who hindered you from obeying the truth?8 This persuasion is not from him who calls you. 9 A little leaven leavens the whole lump. 10 I have confidence in the Lord that you will take no other view, and the one who is troubling you will bear the penalty, whoever he is. 11 But if I, brothers,[b] still preach[c] circumcision, why am I still being persecuted? In that case the offense of the cross has been removed. 12 I wish those who unsettle you would emasculate themselves!
13 For you were called to freedom, brothers. Only do not use your freedom as an opportunity for the flesh, but through love serve one another. 14 For the whole law is fulfilled in one word: "You shall love your neighbor as yourself." 15 But if you bite and devour one another, watch out that you are not consumed by one another.