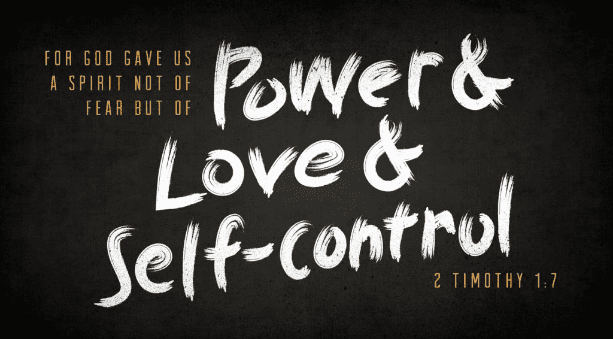 When we come to Christ and receive Him for who He is into our life, He changes us. The Holy Spirit comes and resides in us and begins to change us. One thing he gives which is greatly needed in our entertainment saturated world today is self-control among other things. This means we now have the ability to do what the Holy Spirit wants us to do and not what sin leads us to do. But this only comes as we learn to submit to God and flee from the devil. That's what the Bible says:
6 But he gives us more grace. That is why Scripture says:

"God opposes the proud
but shows favour to the humble."

7 Submit yourselves, then, to God. Resist the devil, and he will flee from you. 8 Come near to God and he will come near to you. Wash your hands, you sinners, and purify your hearts, you double-minded.

James 4:6-8
Because the Holy Spirit which now lives in us is holy He teaches us to submit to God's ways in this life and to shed our old lifestyle that was selfish, self-centered and even self-destructive. Along with this we must also resist the devil's schemes and the evil he tries to inject into our lives. This may mean ridding ourselves of behaviours, attitudes and actions and habits that are not pleasing to God. The Holy Spirit can help you do this by drawing near to God – prayer, fellowship with other believers, reading the Word of God, and meditation on words of the Bible among other things. Some people may think this is oppressive but the real oppression is the evil by which the devil oppresses us – drug habits, porn habits and other false lies he has us believe. But actually freedom is the power to resist all this kind of destruction! This is true freedom!